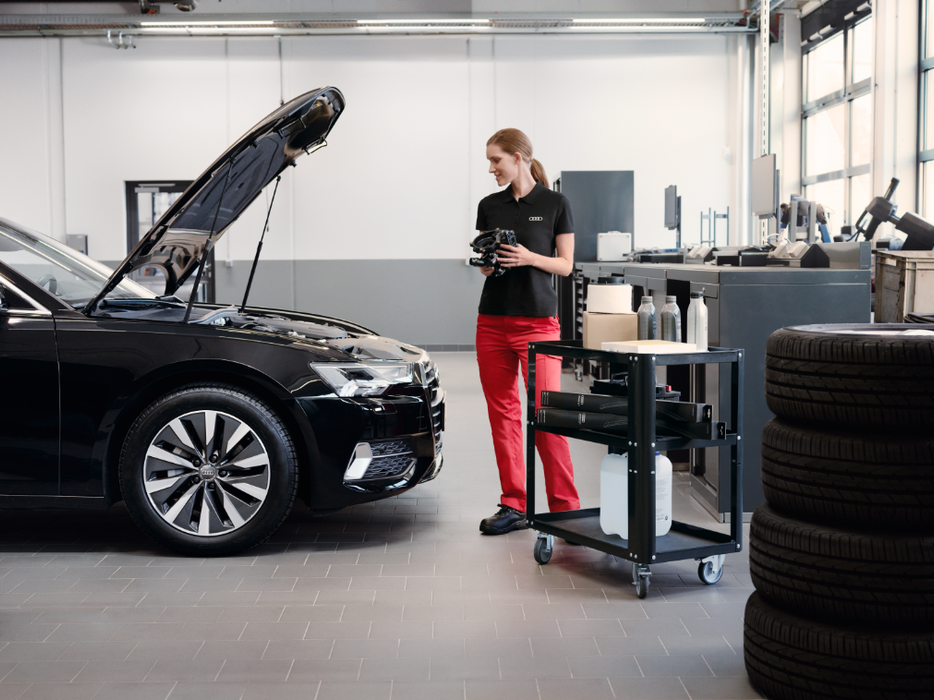 Audi Powertrain Care
Sale
Sale
Original price
$2,030.40
-
Original price
$5,486.40
Own an Audi that is aged between 6 , 8 years? Get powertrain coverage for 2 years that includes 2 x Inspection Service. As your Audi ages, the original warranty expires and you may find yourself on the edge for unexpected repairs. The Audi Powertrain Care is the right coverage for you. With Audi Powertrain Care, key components* on your vehicle will be covered so you can drive your Audi with a peace of mind.


What is Audi Powertrain Care?

Audi Powertrain Care* is a newly introduced program that offers a 2-year coverage on Base Engine (including Engine ECU), Mechatronic Unit and Gearbox Sensors only. On top of that, enjoy 2 x Inspection Service for your Audi.
Trust your Audi in the right care at Audi Service.
Price starting from SGD 2,030.40 after GST, based on A1 model.
'  
*Terms and conditions:
Applicable for vehicles that are registered from 2017 onwards (after 5 years warranty)
Key components include - Base Engine (Engine ECU), Mechatronic Unit, Sensors and Transmission.
'  Upon signing up for the Audi Powertrain Care, your vehicle will need to '  undergo '  a 11-point health check at the Audi Service Centre. If your vehicle did not pass the health check, a refund will be issued to you. '  
Vehicle needs to have a mileage of less than 140,000km, full servicing history and successfully passing the pre-checks at point of purchase
The coverage expires when mileage reaches 200,000km or when it reaches its maturity, which ever comes first
General terms and conditions apply for Audi Powertrain Care
'