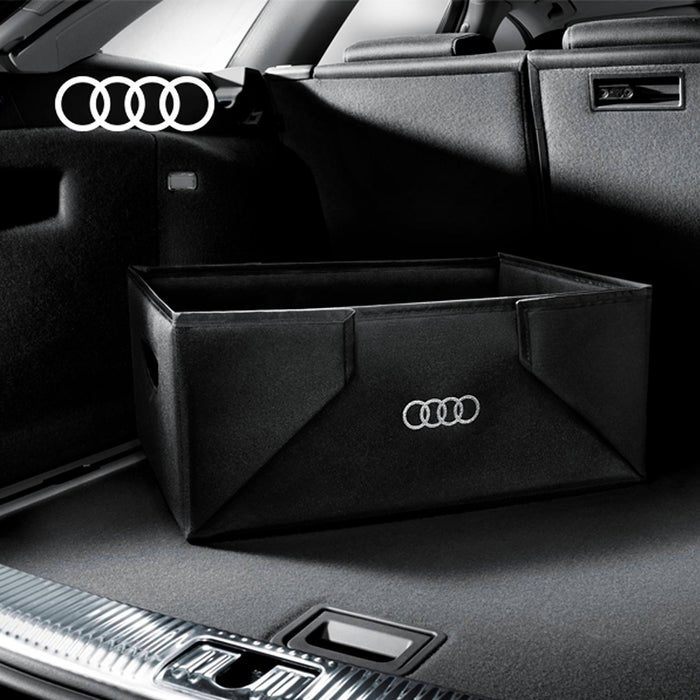 Audi Foldable Luggage Basket (8U0061109)
Sale
Sale
Original price
$99.36
-
Original price
$99.36
The Audi collapsible luggage box is the ideal storage box for your vehicle s luggage compartment. It is made from polyester and may be used to stow items such as groceries, a toolbox or even a piece of hand luggage, preventing items from moving around while on the road.
Simply fasten the corners with velcro to ensure the box stays firmly in its rectangular shape, and it is ready to be used. When not in used, collapse the sides to transform it back into its flat and slim rectangular shape. When fully opened and laid flat, it serves as an additional protection mat for the luggage compartment. Best of all, it is washable and easy to clean when dirty.
The Audi luggage box offers a capacity of up to 32 litres.
Available in black colour only.
Suitable for all vehicle models. Please note that the mat may not be fully spread out in the back for the Audi A1.