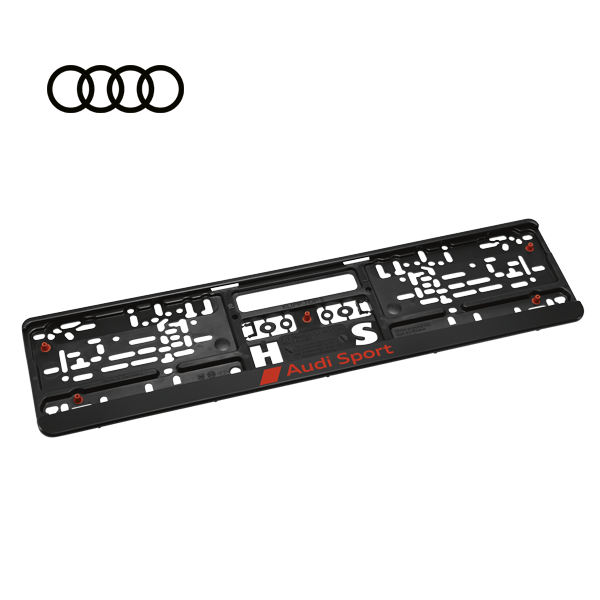 Audi Sport Number Plate Holder (3291900100)
Sale
Sale
Original price
$28.08
-
Original price
$28.08
Complete the look of your Audi with the genuine Audi Sport number plate holder. This 3-dimensional number plate holder is made of tough impact-resistant plastic to withstand hard impacts and even hard weather.
Its dimensions (to fit plates up to 520 x 110mm) are not only made suitable to fit the European plates, it also complies with the Road traffic Act under Motor vehicles, Registration and License rules in Singapore, compatible to fit local registration plates (length of the plate: 520 x 90mm).
It is equipped with red cushioning for a noise and vibration-free attachment of the vehicle plate and also made suitable for mounting on convex surfaces. This 3D license plate may be easily self-installed. Alternatively, you may get it fixed by our friendly staff during your next visit to our service center.
If you plan to fix it on your own, follow these 5 quick and easy steps.
1. Using a screw driver, unscrew the existing plate bracket on your vehicle.
2. To install the new Audi Sport plate holder, ensure it is straight and align the screws with the holes on the back of the plate holder.
3. Simply screw on the Audi Sport plate holder onto your rear bumper.
4. Once holder is securely in place, carefully slide your number plate into the holder, once again ensuring it is straight.
5. Lastly, secure with the bottom plastic horizontal lid by clipping on it tightly.
In just 5 easy steps, you can now transform and upgrade your existing number plate to look sporty and sophisticated.
Compatible for all vehicle models. To use only on rear bumpers in Singapore.
Please note that all pictures shown are for illustration purpose only. Actual product may vary due to product enhancement. Terms and Conditions apply.