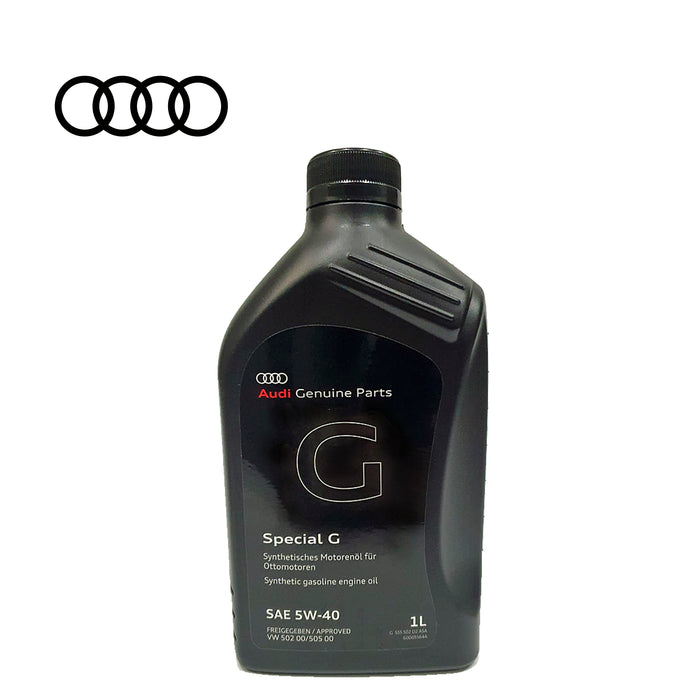 Audi 1L Engine OIl - Special G 5W-40 (G S55502D2ASA)
Sale
Sale
Original price
$36.00
-
Original price
$36.00
Keeping your engine operating in top condition.
The Special G 5W-40 engine oil is newly formulated which reliably lubricates Audi combustion engines according to the requirements of the service intervals, providing a tight seal between the piston, piston rings and cylinder walls.

It clean combustion residues, deposits and abrasion particles from the engine while reducing friction between moving engine parts; providing reduced wear and noise.

Providing a quieter and more fuel efficient ride to both driver and passengers.

The engine oil is available in both 1L and 5L.
Please note that all pictures shown are for illustration purpose only. Actual product may vary due to product enhancement. Terms and Conditions apply.