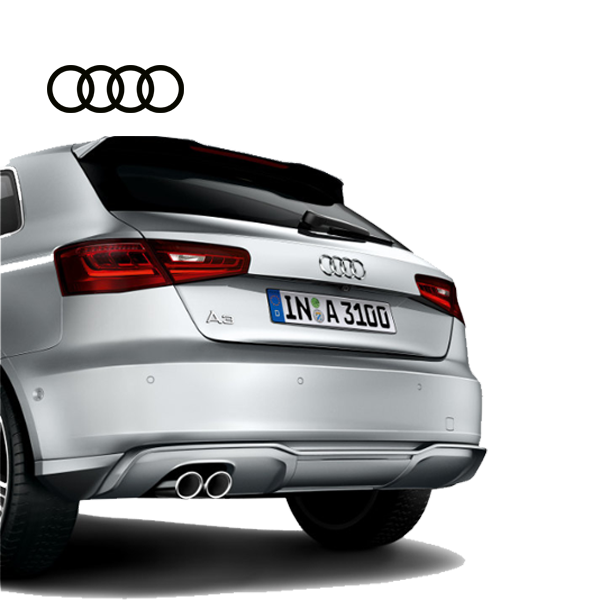 Audi A3 Sport Tailpipe Trim, Double (8V0071761)
Sale
Sale
Original price
$136.96
-
Original price
$136.96
The Audi A3 Sport twin tailpipe trims accentuates the character of your Audi.
Strikingly chrome-plated, it provides an elegant touch to your vehicle.
Made of stainless steel in silver to protect your rear exhaust from dirt and rust and to withstand tough weather and rough handling.
Compatible to suit the following Audi A3 models:
A3 (2017-2018)
A3 (2013-2016)
A3 Saloon (2017-2020)
A3 Saloon (2014-2016)
A3 Sportback (2017-2020)
A3 Sportback (2013-2016)
A3 Cabriolet (2017-2020)
A3 Cabriolet (2015-2016)
Easy to install with its clip on mechanism. Alternatively, you may purchase it now and get it fixed by our friendly staff during your next visit to our service center.

Please note that all pictures shown are for illustration purpose only. Actual product may vary due to product enhancement. Terms and Conditions apply.