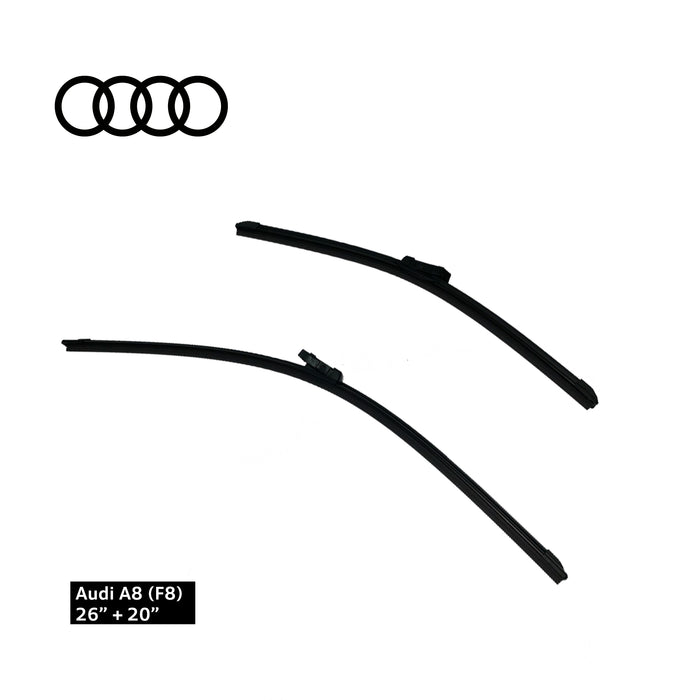 Audi A8 (F8) Aero Wipers (4N2998002A)
Sale
Sale
Original price
$135.89
-
Original price
$135.89
Audi Aero Wipers designed to ensure unparalleled vision tot the drivers experience.
Thanks to their flat design, the aero wipers do not obstruct the driver s field of vision.
Featuring a completely synthetic three-component wiper rubber, consisting of a rubber backing made from flexible material and a rubber lip with smooth-running coating; together with an integrated spoiler on the driver and front-passenger side and a pre-tensioned precision flex rail made from a special spring-steel alloy.
This allows even distribution of force through defined pre-tensioning of the precision flex rails and the wiper arm, reducing friction on the windscreen to the minimum - resulting in a thorough and streak-free cleaning of the windscreen.
Easy and user-friendly installation.
Model suitability:
A8/S8 (F8)
'  

'  
(SINCE 2018)