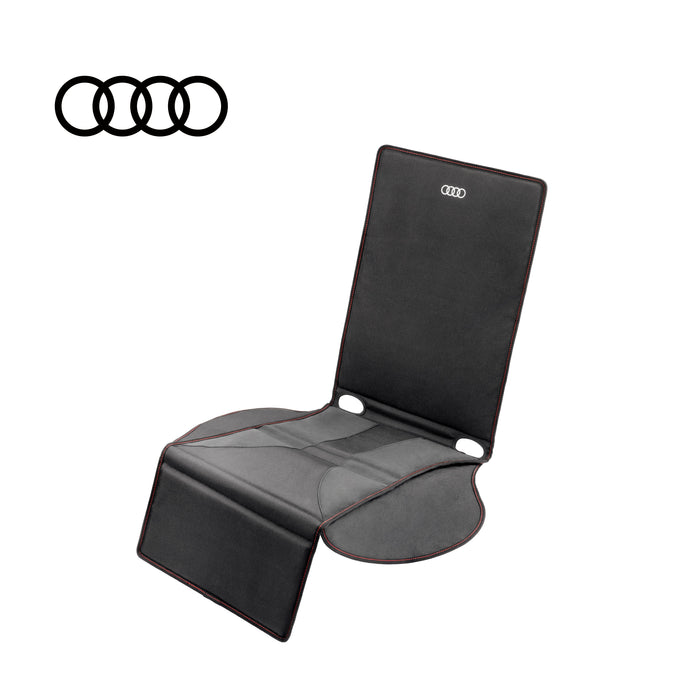 Audi Child Seat Underlay (4L0019819A)
Sale
Sale
Original price
$98.44
-
Original price
$98.44
The Audi child seat underlay is compatible with all child seats, even seats with integrated head restraints.
The seat underlay is designed to protect the vehicle s seats from dirt, marks or imprints from the baby or child seat, especially when transporting children in backward facing seats. Easy to clean, just use a damp cloth.
The inner material has an anti-slip coating to prevent gliding and at the same time to ensure seat and protector are both fitted securely on the vehicle seat. It is additionally secured by a belt around the head restraint, and a magnetic fastener attached to the belt to ease fitting.
The side seat flaps may be kept opened or folded under to avoid obstruction to the passenger beside.
Seat cover comes in one colour , black, and includes detailed step by step instructions for fitting. An original Audi Accessory, ideal for the family on the go.
Safety precaution: The underlay must not be used when securing a baby seat or child seat using the 3-point seat belt. In such a case, it cannot then be guaranteed that the underlay and the baby or child are held securely.
Please note that all pictures shown are for illustration purpose only. Actual product may vary due to product enhancement. Terms and Conditions apply.