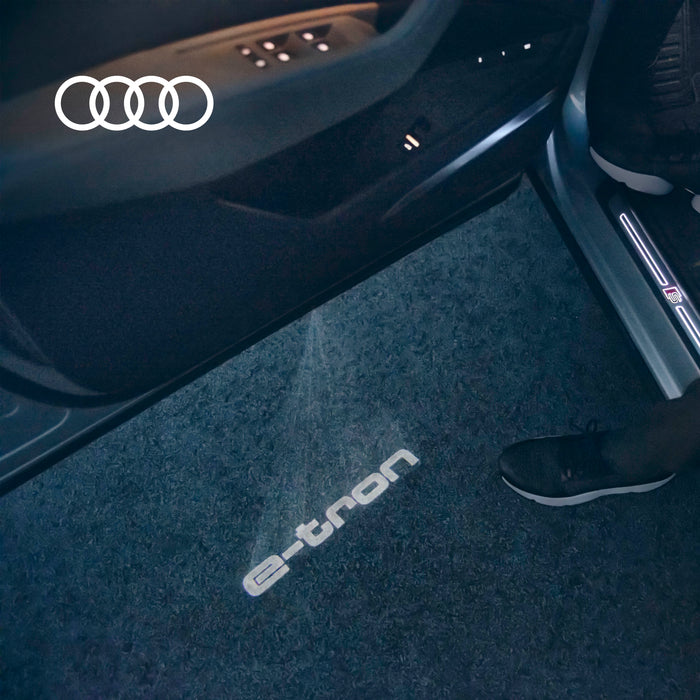 Audi Entry LED light "etron" logo (4G0052133L)
Sale
Sale
Original price
$200.00
-
Original price
$200.00
The Audi Entry LED light is designed to give your Audi a classy yet sporty look every time you open those doors. It it engineered to provide a concentrated beam as an additional source of light in a low light environment.

For all Audi enthusiast, the Audi Entry LED light is a must-have accessory - showcasing the brand in a subtle yet impactful way.

Comes in a set of 2 lights.

Available in the following designs - Audi rings, quattro, Audi rings with gecko, S logo and e-tron logo.

When installing, ensure that the lettering/logo is facing the correct side when the doors are opened. Change side, if necessary.
* NOT APPLICABLE FOR A8L (FRONT & REAR)
Please note that all pictures shown are for illustration purpose only. Actual product may vary due to product enhancement. Terms and Conditions apply.