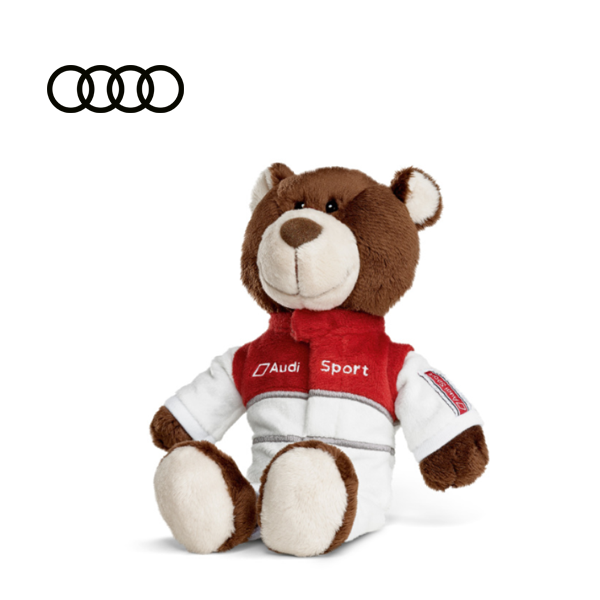 Audi Motorsport Bear 20cm (3201600800)
Sale
Sale
Original price
$80.25
-
Original price
$80.25
Recreate the memory of the Audi motor racing history with this miniature sized cuddly Audi motorsport bear. '  
Made to capture hearts of both the young and matured, Audi designs a cuddly brown bear measuring at 20cm tall with dark brown fur and light brown nose and ears. It is dressed in a racing suit recreated from the original Audi Sport driver racing suit. Custom made to fit this little companion, the racing suit is made of 100% polyester and is fastened with a zip that can be completely removed. '  
It is easy to clean - Just place it in a laundry bag and machine wash at 30C.
The perfect gift for all Audi fans and children to keep them company and occupied at the back of long rides in your vehicle. Also great to keep as an Audi collectible. '  
Prepare to bring the cuddly Motosports bear on your next road trip in your Audi. '  
Also available on the Audi Flagship Store is the larger version (40cm tall).
Please note that all pictures shown are for illustration purpose only. Actual product may vary due to product enhancement. Terms and Conditions apply.