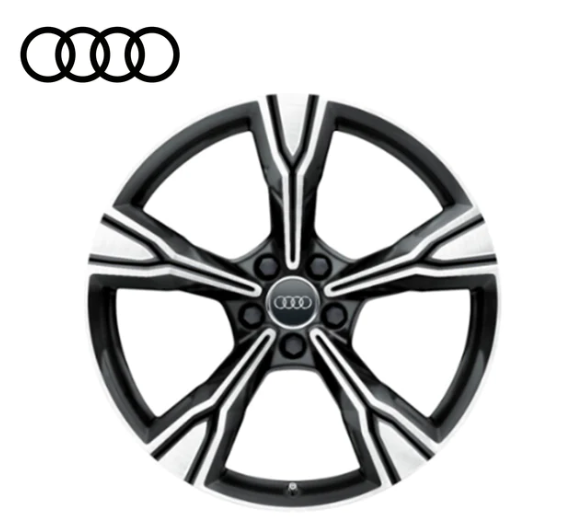 Audi TT (8S) 20 inch rims, 5 spoke Rima design (8S0071490 LT7)
Sale
Sale
Original price
$5,396.01
-
Original price
$5,396.01
Attractive and eye-catching.

Matte black, machine polished cast aluminium wheels in 5-spoke Rima design are an eye-catcher that consequently accentuates the dynamic design.

The machine polishing accentuates the contours and enhances the wheel to an even greater degree. The base paint is mechanically removed from the rotational symmetric surfaces so that the aluminium is revealed. A clear lacquer is then applied.

Wheel rim details:
'   '   '   '   '  Rim size:9 J x 20
'   '   '   '   '  Wheel offset: 42 mm
'   '   '   '   '  Wheel bolt circle: 112/5
'   '   '   '   '  Colour: machine polished matte black

For tyre size 255/30 R 20.

Tyre is not included in the items supplied.

Wheel bolts are not included in the items supplied. Please use the existing series wheel bolts.
Kindly '  email us '  for any enquiries.
Please note that all pictures shown are for illustration purpose only. Actual product may vary due to product enhancement. Terms and Conditions apply.