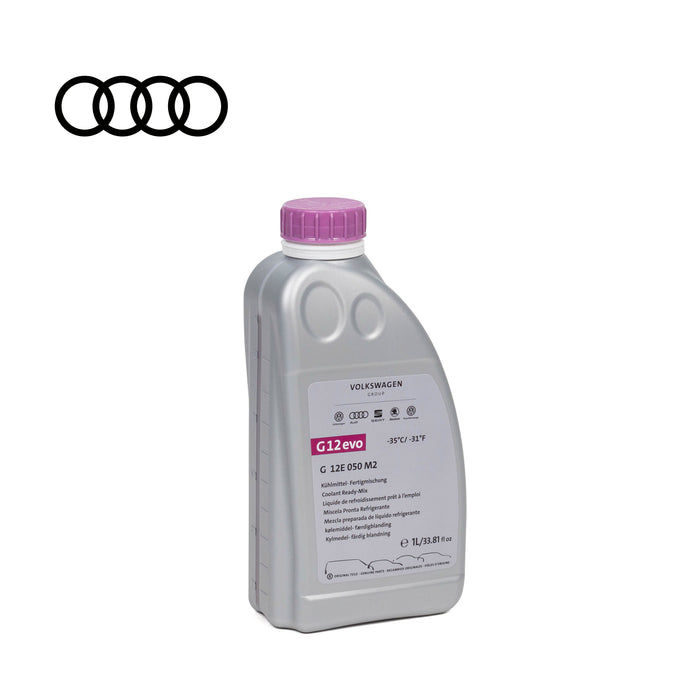 Audi Coolant Ready Mix (G 12E050M2)
Sale
Sale
Original price
$52.86
-
Original price
$52.86
Protect your engine and prolong the engine's life. The Audi Coolant Ready Mix formula has already been premixed to the right level and it is convenient to be kept in your Audi and use it whenever you need to. It has substances forms a protective coating to prevent corrosion. It also has the ability to neutralize water with high mineral content that prevents foaming.
The performance ability of the coolant works best at high temperatures and prevents the engine from spoiling, due to heat which causes combustion and friction.
Produced from renewable sources, it is environmentally friendly with no nitrates, phosphates and other harmful agents. The Audi Coolant is also available in a concentrated formula which has to be mixed with water but will last longer than the premixed formula.
Please note that all pictures shown are for illustration purpose only. Actual product may vary due to product enhancement. Terms and Conditions apply.